Updates:
Notice:
11/1/2023- In early October, the Food and Nutrition Service Department (FNS) was notified by our dairy provider of a nationwide milk carton shortage.  Whereas in the past we would serve 3-4 varieties of milk, we are currently down to 2 varieties (1% white and Skim Chocolate).
Projections have the dairy running out of chocolate containers by the first week of November.  All efforts are being made to continue to have 1% white milk available until all other varieties come back in stock around the first of the year.
FNS will continue to work with the Florida Department of Agriculture and Consumer Service to provide approved alternative beverage choices, most likely juice and water, for meals going forward.
-Mike Baker, Director
All menu items are served with two choices of fruit, a vegetable of the day, and white or chocolate milk. The menu is subject to change , and a vegetarian option is available daily. Thank you.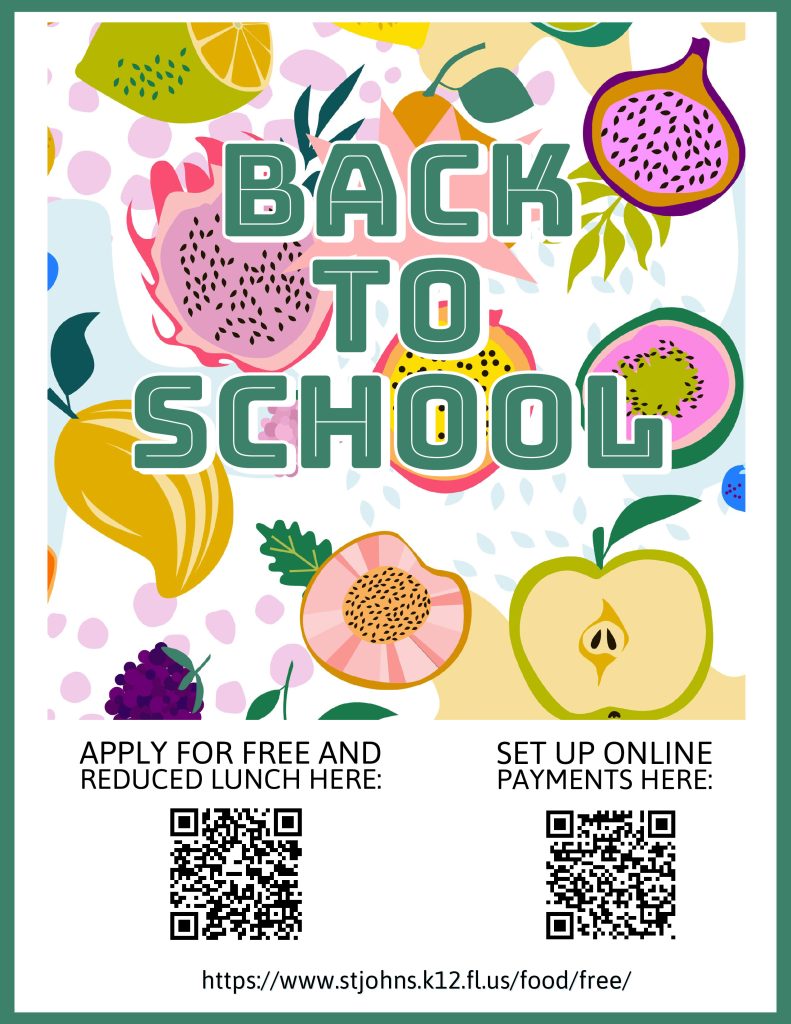 Links
Smart Snacks in Schools Information
Papa John's Pizza!
Middle school parents: Papa John's Pizza is offered every Thursday as a choice for lunch. It is an a la carte item only and offered for $2.50. Thanks!
Palm Valley Academy offers a wide variety of fruits and vegetables daily for lunch along with two to three choices of entrees daily. We encourage parents and kids to take a full lunch daily which includes these healthy choices!
If you have any questions or concerns, please email cafeteria manager Christopher Parker at [email protected] or call the school at extension 14207.  
PVA Cafeteria Inspection Information 2018-2019
PVA Cafeteria Inspection Information 2019-2020
PVA Cafeteria Inspection Information 12/18/20
PVA Cafeteria Inspection Information 3/8/21
PVA Cafeteria Inspection Information 8/10/23
PVA Cafeteria Inspection Information 8/24/23