School Updates
Guided School Tours
Check in at the PVA front office between 9:45-9:55 a.m. – No appointment or registration needed.
Monday, June 10th at 10:00 a.m.
Thursday, June 27th at 10:00 a.m.
Friday, July 19th at 10:00 a.m.
---
---
First Day of School for Kindergarten
All Kindergarteners will have a staggered start.  Between Monday, August 12th and Thursday, August 15th your kindergarten student will attend one day of school.  On Friday, August 16th the entire kindergarten class will attend together.  Your teacher will notify you approximately 2 weeks prior to the start of school, your staggered day to attend class.
Sign up for a Kindergarten Summer Social: https://www.signupgenius.com/index.cfm?go=c.SignUpSearch&eid=0EC4CFDCFCC5F660&cs=09B6BADB8FBB8B167B7C64025BC09BCE&sortby=l.title
---
Parents and guardians of new students, please be sure to read and print out our New Family Packet 2019-2020 for lots of important information for the 2019-2020 school year.
---
If you are not pre-ordering school supplies through 1st Day School Supplies, we'd like to encourage families to consider using the PVA Amazon Smiles program when purchasing school supplies so that a portion of your purchase will come back to the PVA PTO.  You can also earn money for the school by purchasing through Office Depot.  Families simply purchase qualifying school supplies, provide our school's PVA ID 70240507 at checkout (in store and online) and Palm Valley Academy will receive 5% back in credits for FREE supplies! Alternatively, if you forgot to give our school's name or ID at checkout, you can also click this link to enter your purchase and credit the school.
---
The SJCSD Transportation Department is hiring bus drivers! Please click here for more information!
Parents and guardians: please make sure to read this important update on our upcoming math textbook adoption.
Honor Card Businesses 2018-2019
---
Upcoming Events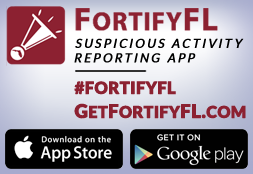 ---
HAC (Home Access Center) Access
Parents and Guardians will be able to view and/or print all report cards from Palm Valley Academy through HAC, (Home Access Center) this year.If you need a HAC login or HAC password reset, please go directly to the HAC website. For important HAC information, please make sure to read HAC Directions first. Click this link: Home Access Center. If you are experiencing issues with obtaining your HAC access, please email Jen Mitchell at [email protected]
---