The 2024-2025 Student Registration will open March 2024. Please check back for details.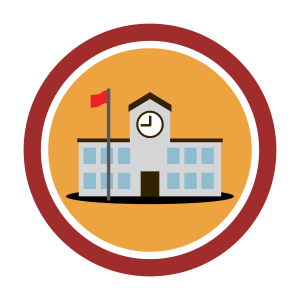 School tours will be available over the summer for registered students.
2023 – 2024 New Student Registration
To enroll for Kindergarten, your student must be 5 years old on or before September 1st.
Please look at the following list of items required to register your child:
Complete Online Registration
Three proofs of residency (Mortgage Statement, Deed or lease agreement, utility bill, and one additional bill)
Original Birth Certificate
Completed Florida immunization form 680 (out of state immunizations must be transferred to FL form)
Physical must be dated within one year of enrollment (can be from any state)
Final Report Card showing grade promotion
Complete the online registration and upload the required documents.  You will be contacted after we review your registration.
If you are not sure which St. Johns County school your child is zoned to attend, please click on the following link:  ATTENDANCE ZONE INFORMATION
For Hardship Out of Zone Transfer Requests, please click on the following link:  HARDSHIP OUT OF ZONE TRANSFER
---
---
Attention all 6th graders!!
The Tdap immunization shot is required for all 7th graders and must be recorded on a Florida 680 form. As soon as your student receives this shot, the form can be brought to the front office, faxed (904-547-4220) or emailed to [email protected] even if the student is still in 6th grade.
**Per district policy, all 7th grade students that do not have this shot will not be allowed to start school the year they are entering 7th grade.
Have you moved?
For address changes, please complete Student Change of Address Form and submit with required documents. This completed form along with the requested documents must be submitted to the school within 14 days upon moving.
Questions?
Contact the Registration Team:
Mary Dominguez, at 904-547-4206 or email at [email protected]
Kathleen McClung, at 904-547-4219 or email at [email protected]